Holy Innocents Catholic Church!
Welcome!
"Whatever drew you here today, I hope that you will feel the presence of the Lord in this Church and in this community of faith." Father Johnson
Although we are only able to have limited parish activities now, we never stop being the Church and we all called to live our faith at home and in whatever circumstances we face. We encourage you to check out the resources below to help nourish your faith during the current stay at home/stay healthy orders. Archbishop Etienne's suspension of the obligation to attend Sunday Mass continues. Let us pray for one another and encourage one another in faith.
Indoor Mass Reservations July 19, 2020
Deae friends in Christ,
July 10, 2020
A SOWER WENT OUT TO SOW
Growing up, certain events marked every Spring. My Dad was and is an avid gardener. So was his mother and all my relatives on my Dad's side of family. So, every Spring, first a load of mushroom compost would arrive. It would be allowed to rest, 'season' for a month or two and then my Dad would spread it over the garden. A weekend or two later, we would make visit to the rental place to pick up a roto-tiller and he would till the garden, breaking up the soil and tilling the compost into the ground. Finally, there would be the planting, sowing of seeds into the ground, in the hopes that garden would yield a good harvest of, beans, of peas, of carrots, of lettuce, of tomatoes, of pumpkins.
I always think of this when I hear Jesus' parable of the sower which is this weekend's gospel. Jesus like my Dad always sows in hope, the hope of a good harvest. Jesus always sows the seeds of the Gospel generously and liberally among us. He pours forth living water, warmth and light. The question always remains, how will we respond? Will we cooperate with his grace? How will we till the soil of our own hearts, so that shoot of new life will bud? How will we tend the new growth the Lord gives? Will we nurture and nourish the gift of faith we have received? Will we tend the vine? Will we do the necessary weeding to keep the plant from being choked off? Will we let the Lord prune us and shape us so as to yield an abundant harvest?
Even in these challenging days, the Lord Jesus is sowing seed abundantly and is providing the conditions to yield a great harvest. Do we see it? Do we notice the possibility and hope the Lord is sowing even now? For as the Lord proclaims though the prophet Isaiah:
Just as from the heavens the rain and snow come down and do not return there
till they have watered the earth, making it fertile and fruitful, giving seed to the one who sows and bread to the one who eats, so shall my word be that goes forth from my mouth;my word shall not return to me void, but shall do my will, achieving the end for which I sent it.
Let us pray that we may be found to be good soil for the lifegiving word of God.
VIRTUAL VACATION BIBLE SCHOOL AT ST. JUDE'S BEGINS MONDAY
St. Jude Annual Vacation Bible School is going VIRTUAL and begins Monday. All kids Kid's Kindergarten-6th Grade from Holy Innocents and St. Jude are invited. This virtual video program begins Monday, July 13 and concludes Friday July 17 with a special live stream Mass at 9 AM. Mr. Rick has been working hard preparing a virtual experience that will keep the love of Jesus alive in the hearts of the younger members of our parishes. For more information on how to be a part of this year's VIRTUAL VBS, contact Mr. Rick at rick@stjude-redmond.org.
All are welcome, so consider inviting a friend!
REGULAR IN-CHURCH ADORATION RESUMES
We are now able to have regular hours of in person adoration of the Blessed Sacrament. Initially the hours will be limited and subject to the usual safety procedures: All who come must be healthy and have no symptoms, must wear masks and maintain social distancing.
St. Jude: Friday from 9:45- Noon
Holy Innocents: Friday from 6:00-8:00 PM
DRIVE UP CONFESSION
We continue to have good experiences with drive-up confession. We invite you to come and experience our Lord's mercy in this great sacrament of reconciliation.
Holy Innocents: Friday from 6:00-6:45 PM
St. Jude: Saturday from 3:00-4:30 PM
MASS TIMES
It has been such a joy to resume indoor public Masses. Thank you for your cooperation in observing all the safety precautions. People have really been wonderful in this regard. Starting this Sunday. Please remember too that we are continuing our live stream from both parishes. This weekend, we have a revised public Mass schedule.
St. Jude: Saturday Vigil 5 PM, Sunday 9 AM and 11 AM
Holy Innocents: Sunday 9 AM and 11 AM
Please remember to register on-line ahead of time at the links above
Please note we have a critical need for volunteers (not in a vulnerable condition) to help with check in, seating and sanitizing after Mass. There is training involved and we can't have Mass without these important roles being filled. Please contact: Sabrina@holyinn.org
THANK YOU FOR YOUR SUPPORT! PLEASE KEEP IT UP!
Finally, I want thank you for your extraordinary generosity over these past few months. It has been amazing to see how many of you have been so faithful and stretched to keep our parishes afloat! I can't thank you enough for your online giving, your dropping envelopes by, your support of our outreach ministries and most of all for your prayers. We can do this! We can get through this if we each do our part and help each other out. Please keep it up! Look after your neighbor! Give! (wear a mask!) and most of all pray to the One who made all things, sustains all things and heals all things! Praised be Jesus Christ, now and forever!
Blessings on your week!
Fr. Johnson
Click on the icon below to donate now

Daily Mass Mon, Wed-Fri at 9am
Perfect Contrition and Spiritual Communion Prayers
Vigil Mass 5pm Saturday July 11 from St.Jude Perfect Contrition and Spiritual Communion Prayers
Mass 9am from Holy Innocents --Sunday July 12th
Perfect Contrition and Spiritual Communion Prayers
Mass 11am from Holy Innocents --Sunday July 12th
(First Communion Mass)
Perfect Contrition and Spiritual Communion Prayers
All our archived streamed events are available on Vimeo by searching for "St. Jude and Holy Innocents" or by clicking here.
The Parish Office is now Closed
If you need anything, you can call the parish office and leave a message and one of us will get back to you. If you have a sacramental or pastoral need, please email one of the staff or you may email me directly at frjohnson@stjude-redmond.org.
RESOURCES TO GROW IN FAITH
Sunday Gospel Reflections by Bishop Mueggenborg:
Holy Innocents Food Pantry will be open with new parameters. Please visit the outreach page for more details https://www.holyinn.org/85
| | | |
| --- | --- | --- |
| Vision Statement | Holy Innocents Staff | Parish History |
Masses:
Indoor Mass 9am Sunday (By Reservation only)
Livestream Mass 9am Sunday
Indoor Mass 11 am Sunday (By Reservation only)
http://July19-11am.rsvpify.com
Church Open Hours for Private Prayer:
Tue: 9:30am - 11:30am

Thur: 9:30am - 11:30am

Fri: 6pm - 8pm
Drive-Up Confessions
Fridays 6-6:45pm in the upper parkinglot
A special THANK YOU to all who are sending in Sunday envelopes or giving online. Your support is especially needed at this time to support our parish and maintain our ministries! We are grateful for all you do for Holy Innocents.Click the image below to make a gift to the paish:

Click here to make a pledge to the Annual Catholic Appeal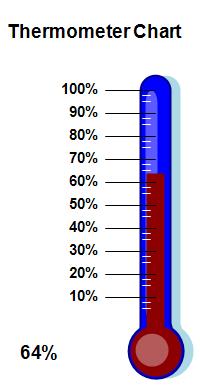 Catholic News & Perspective
Pantry Donations

Thank you for all the donations! Anything is helpful!
We are taking donations on Monday Mornings at the Church between 9am - 12noon

You can also drop gift cards into the mailbox located outside the lower doors of the church on the West side of the building at any time, just please raise the flag so we know they are there.
Thank you
The Food Pantry will not accept any household items or clothing until further notice.